Discussion Starter
·
#1
·
Greetings All!
I recently completed a few projects on the wife's Jetta, and thought this might be helpful to someone. Her 20K service is approaching next week, and I thought I'd help her prepare, by completing a few of the services due at that interval. It is recommended that the cabin pollen filter be replaced @ 20K, and the service charge for that was about $50-55. The dealer had the part in stock, so $18 (tax included) later, I returned to the homestead. The process was really simple, and the savings/labor ratio significant enough I thought I'd share... (knowing how was 3/4 of the battle)
The pollen filter is located in the passenger side, covered by a panel, behind/under the glove box. Here is the general location - note the (2) fasteners:
Removing those will allow you to drop the cover panel,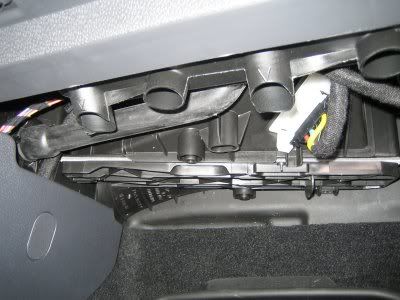 and access the retention clip for the filter (it is removed by sliding it to the right):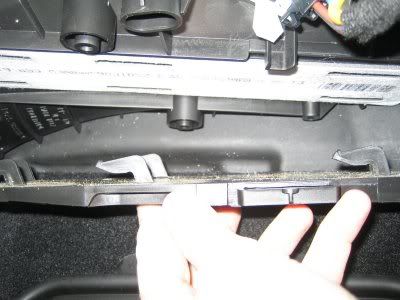 The filter can then be removed by pulling/wiggling it downward: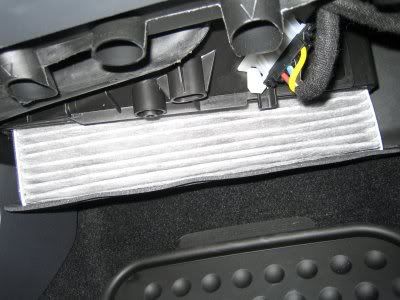 Installation is then the reverse of removal. Note, If you have waited the 20K interval to perform this, you will likely be as surprised as I at the quantity of debris in there... have the vac handy for the excess which will end up in the footwell. Total time for this minor job was about 10 minutes, at a savings of approximately $$30-$35 O0. Well worth the effort, IMHO... also one of the rarest of occasions, where I feel my labor is properly compensated at the hourly rate :2funny: Hope you found it useful!