Discussion Starter
·
#1
·
Hey everyone.
Just recently i noticed my tailight was the occurance to my trunk leak(some mold grew
). So i bought new tailights. This is a Do it yourself tutorial on how to do it. I thought it might be useful for newer users so i took pics during the process.
This is my 1997 Jetta GT
Enjoy.
This is a before shot of my tails.
Alright this is where i started. I stripped my trunk so the carpet could dry.
Step 1:
Pull back carpet so you can access the back of the taillight.
Step 2:
remove the 3 screws to taillight. (kinda hard to see but i circled them in red.)
Step 3:
Pull out the tailight.
Step 4:
Remove plugs to lights(single Red circle). If you want to change your bulbs pull out the plastic bulb clip(double red circles)
My bulbs were messed up before new ones.
Step 5:
Repeat the same process for other side. then screw them back up.
Step 6
Alright now for the trunk taillights. This process was a pain in the A*S for me. So in order to do this you are gonna have to remove the entire plastic off the trunk( red circled area) So unscrew all screws on the outside including license plate screws. License plate lights don't need to be removed.
Step 7:
Then go unscrew the screws inside your trunk. Take note. you need a tool so that you can go through that tiny hole to unscrew the screws. You must be careful....unscrew it and bring it back through slowly, or else that screw will get lost or perhaps stuck. (double red circles= light bulb access)I also unscrewed the trunk lock bolts to make it easier.
Step 8:
gently remove the lights from the trunk and then pry off the back plastic. This was hard for my to pull off because the sealant. This should come off in one piece.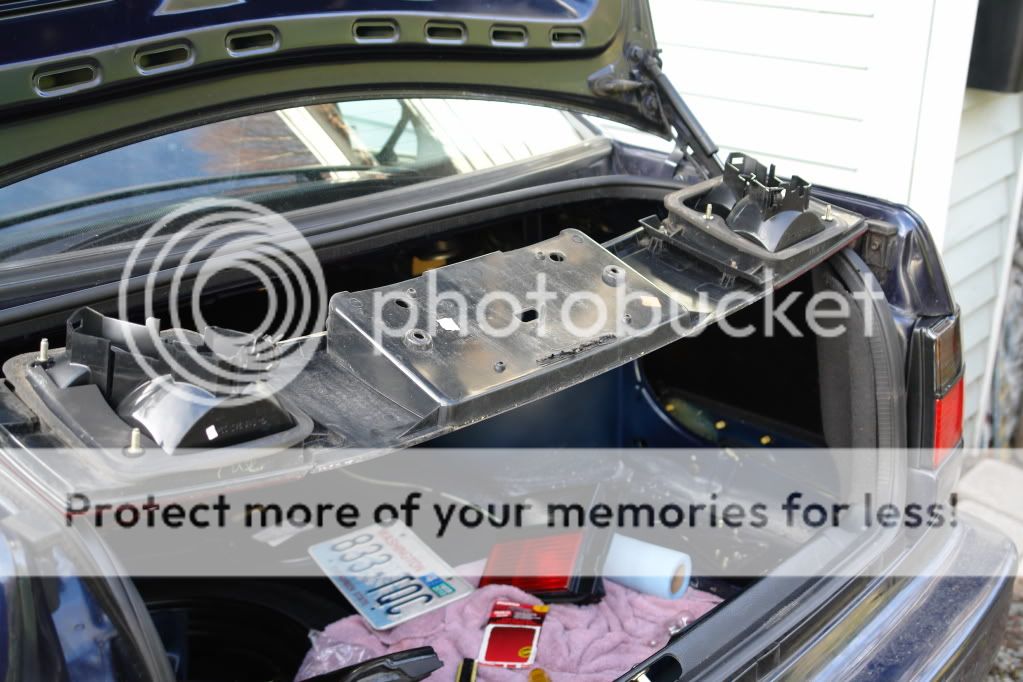 STep 10:
Remove these screws then put the new trunk tails on.
Then now your pretty much done. I cleaned everything after. Just put it back together and your good to go.