Discussion Starter
·
#1
·
I found this on the tex and I thought it might be nice to have over here.
(This is not my DIY)
Click
HERE
for the link to the original thread
This is the first steps to finishing my all red tails...
Part One
You'll need masking tape, plastic bag (masking), Red MetalCast paint, sharp knife and a straight edge.
Wash the taillight.
Start by putting masking tape over the reverse sections.
While holding the tailight up to a light, you'll be able to see the clear sections through the masking tape. Take a pen and mark off the section to cut away.
Then using a knife, cut away all the masking tape, except for the parts covering the clear sections of the reverse lights.
You can see my marks still on the tape. (I made little 45 deg cuts at each end, just preference)
Now continue masking off the light.
Use a plastic bag to cover the bottom red section of the light.
Now scuff the orange section with a gray scotchbrite pad or a 600 grit. You can also remove the lettering with a blade, but I didn't care.
Now LIGHTLY dust on your first few coats. If you lay it on too thick at first, it can fisheye or mottle.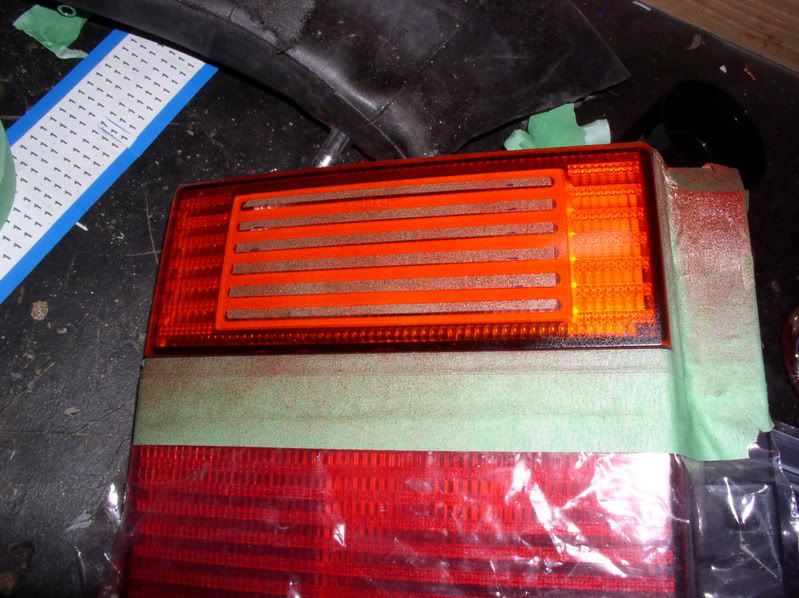 Another dusting...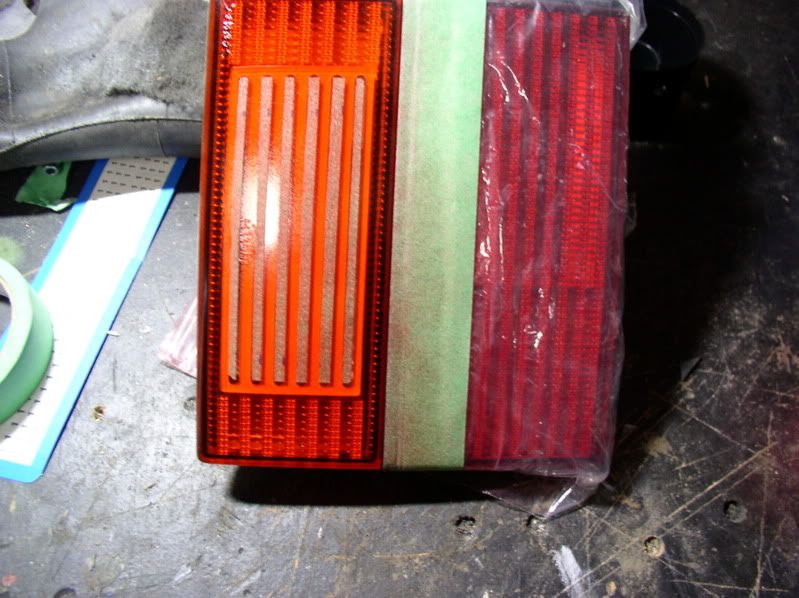 A couple heavier coats to even out the gloss.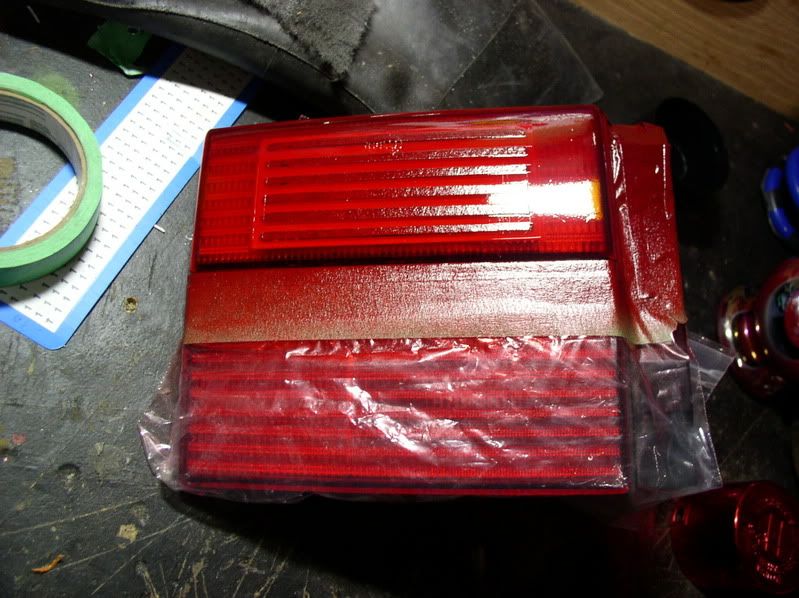 Glossy enough for a taillight.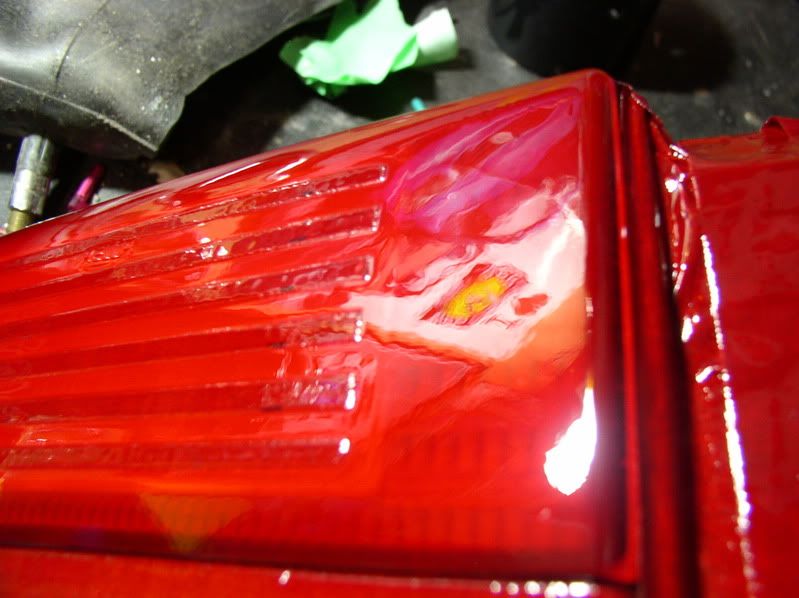 You'll notice I made the tops a little darker. I find Metalcast paint lightens up after a few weeks, and I still have to put a few costs on the bottom sections to make them glossy again.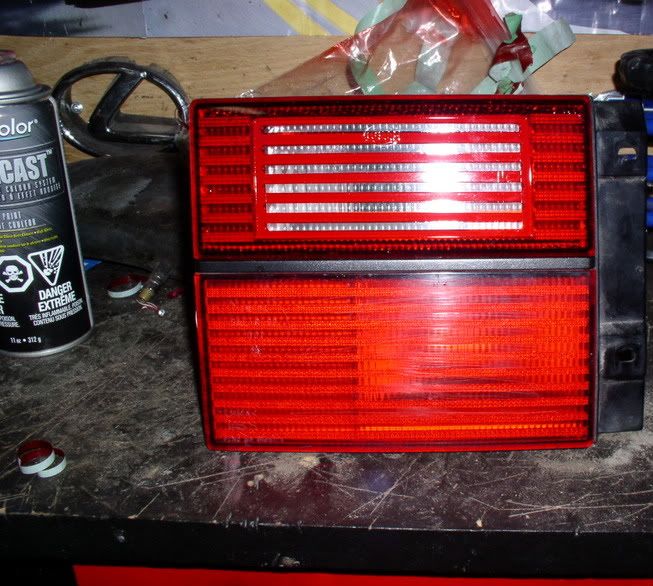 Well, that's about it... one done, now just have to source another one to finish these off and install them.
-= PART TWO =-
I found the second inner and masked it off and painted them. Here's the results. It's raining today, so I couldn't install them on the car.
I also dusted some colour on the bottoms to darken them a little.
The angle of this one makes the outers look darker.
-= PART THREE =-
Here they are installed.
I just removed the outers and dusted a little more colour on them, I had all four sections in my garage so I got them all the same darkness.
I like it.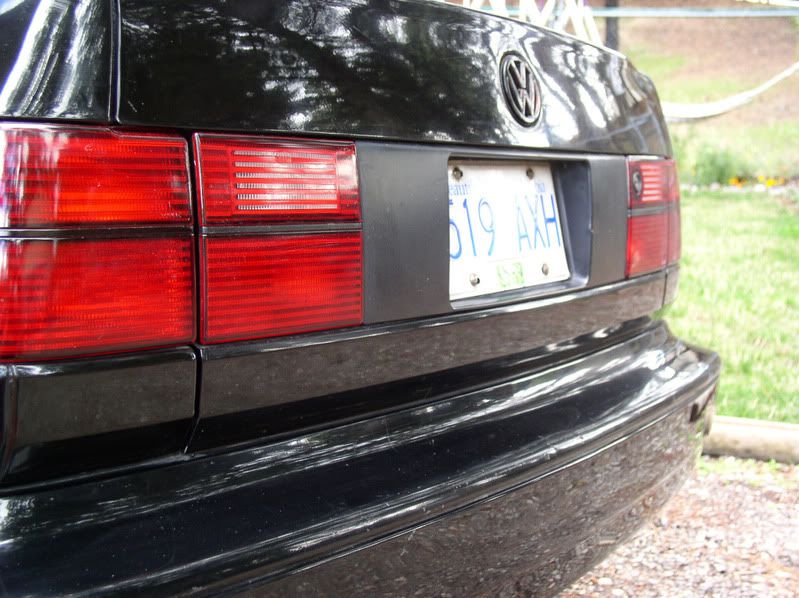 So there it is... red tails for about $10 in paint and a couple hours of time.