TAKEN FROM ANOTHER SITE:
Ok, so i was bored at home one night and wanted to work on my car. this is my first diy so help me out here.... so i made led blinkers in my mirrors
First thing i did was decide what circuitry i was going to use and the leds i needed to build it. i found that 5 as an arrow worked but you can use this site for led circuit calculation
http://led.linear1.org/led.wiz
its amazing.
ok first pic, i gathered my supplies
the list consists of:
solder
solder gun
drill and bits
a lot of wire
3- 2pks of 5000mcd leds
1-pk 110 ohm resistors
1-pk 220 ohms
a made at home power supply
led holders
a piece of card board
a lap top
and a pen
exacto knife
wire cutters/ strippers
epoxy
and filler glue
first i made a stencil
this can be used for either side mirror
place the loose leds in the stencil
solder your correct resistors to the appropriate leds on the ground side
im my case, the circuits are 2 and 3 leds in 2 seperate circuit
resistors soldered on:
then following the circuit that the website showed me i made the 3led circuit and added a pig tail for positive
circuit 2 getting power from the same pigtail
grounds still waiting
then i soldered the two resistors to the same grd. pigtail
voila'! blinker circuit complete!
its bright as hell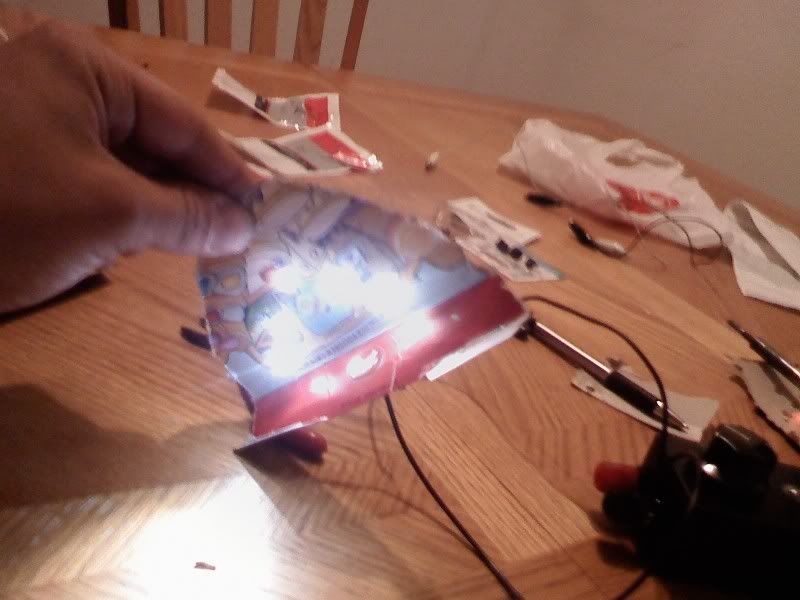 eat your fruity pebbles!
good luck getting your mirror off. that was a p.i.t.a find another diy for that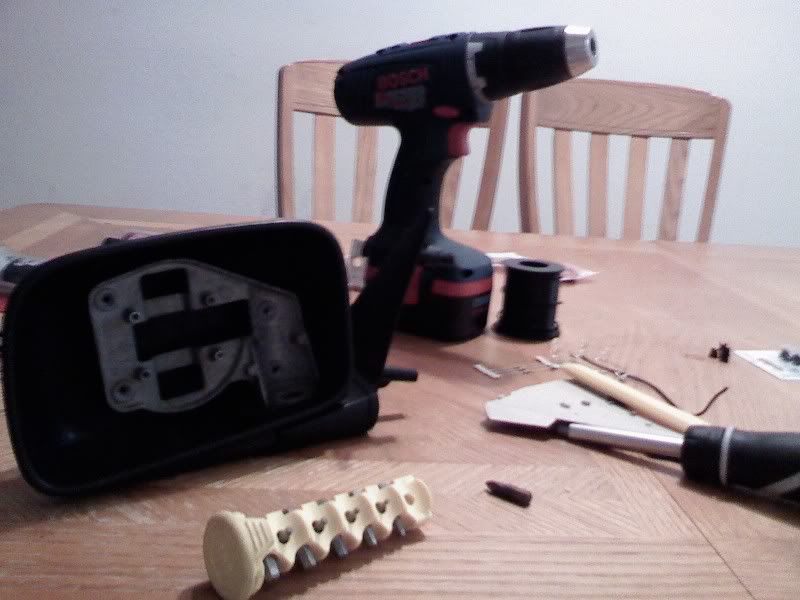 ok beer break.
ok so after i got the mirror cover to were i could maneuver it, i lined up the stencil and used the solder gun to make dimples to mark where i had to drill. this is after drilling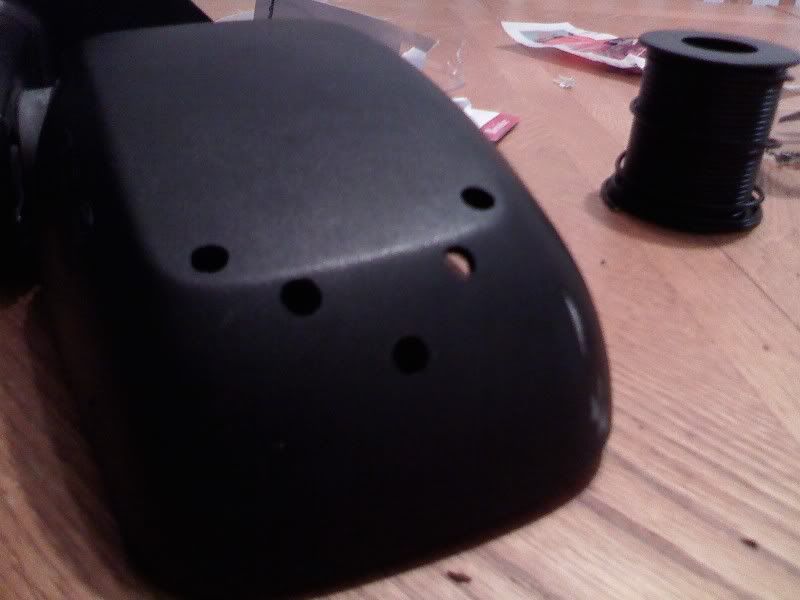 be very careful while holding the mirror and drilling... this is a dangerous diy
so after installing the holders, i laid the circuit in place, and i was quite happy with it so far!
i used a little epoxy to hold it in place and let it dry for about 5 mins before using the filler to completely submerge it in glue so it wouldn't short or be effected by the weather.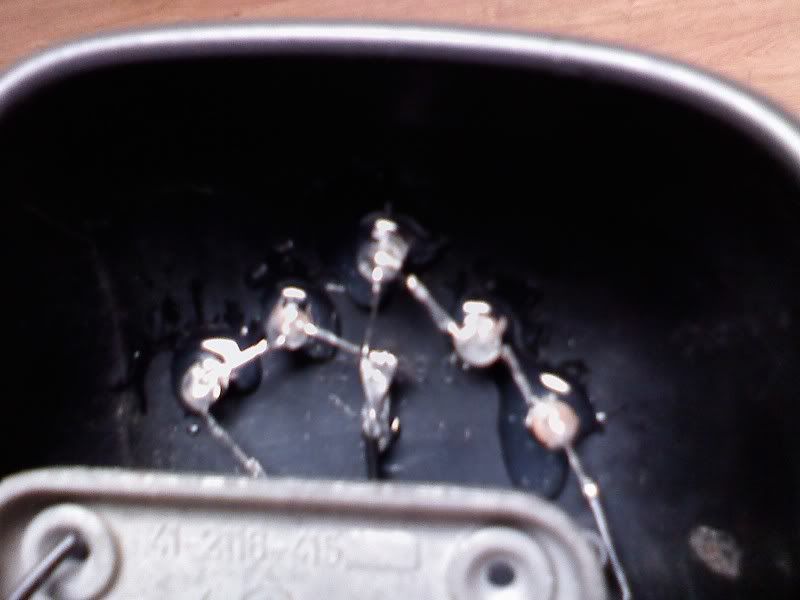 hard to tell but its in there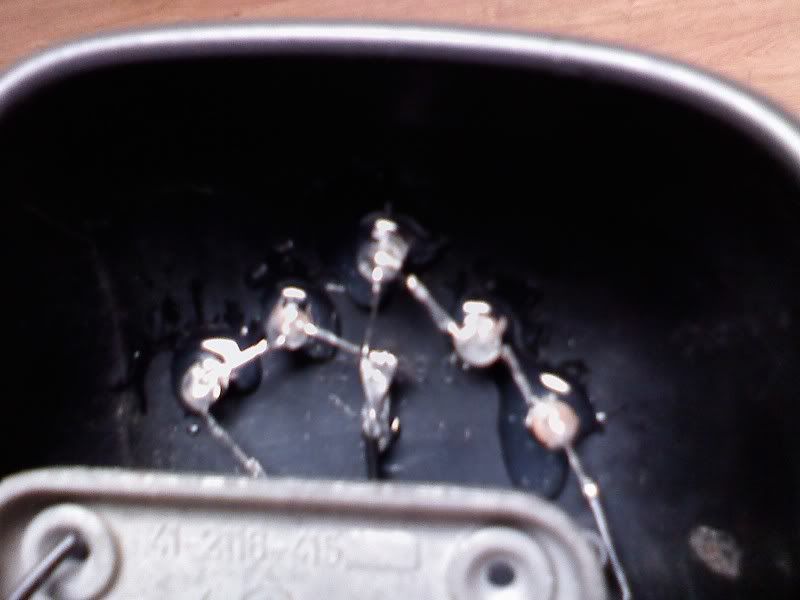 this is the epoxy and filler i used from ace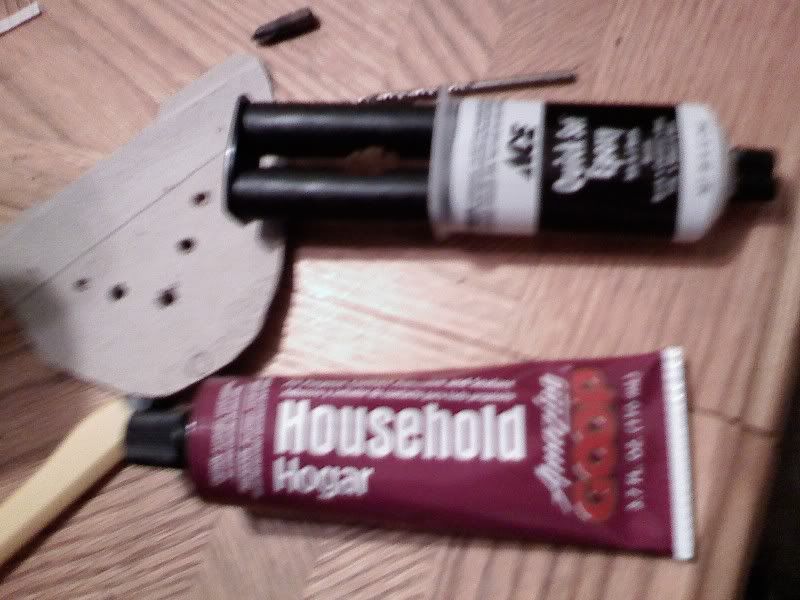 ok next is the installation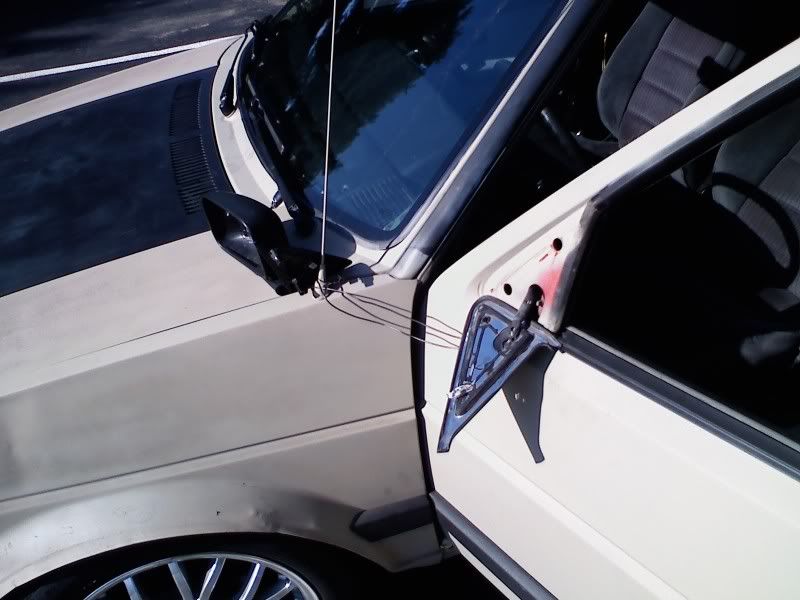 you want the wire that you soldered to travel close to the mirror cables until the door jamb, a hangar works good for fishing, but i did pull the door card off, that just makes it so easy after that right behind the knee bar is all your wires and i found the blinker ones and just scotch clipped them in there and electrical taped them, it came out beautifully!!! repeat for opposite side and drink lots of beer, because you much be patient!!