Discussion Starter
·
#1
·
Okay, so its time to replace the old stock shiftboot. Now its very simple. only two tools needed, flathead screwdriver, tin snips or cutters. and ull need a small hose clamp to reinstall the stock shiftknob back on becuz the original one is a pressed clamp (must cut to remove).
ok, tools: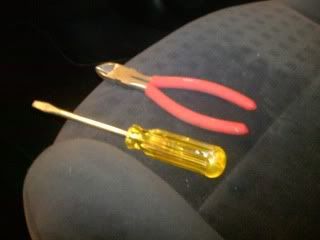 First thing to remove is the plastic ring holding the shiftboot. You just need to grab the back of the ring and pull up with alil force, it'll pop out.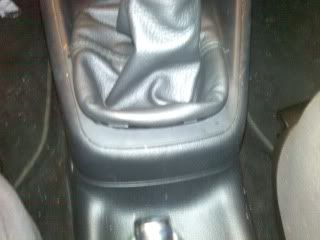 Now after that is off, pull the whole shiftboot and ring up above the shiftknob. You'll see a metal clamp holding the shiftknob onto the shifter lever. You'll need to cut this off, just the metal clamp, NOT the plastic.
Here's the original clamp spot and what it looks like cut off.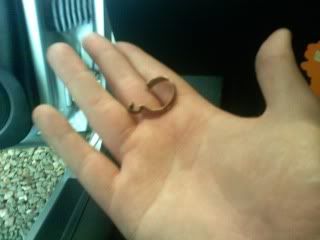 Once the clamp is cut off, just pull up on the shiftknob and it'll pop right off, it'll look like this.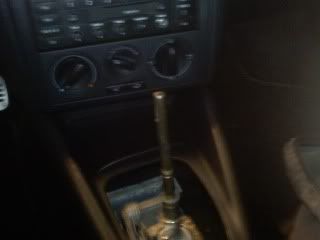 Now time to remove the shiftboot from the knob assembly. First i removed the boot from the plastic ring, its just stretched around it, just need to pull it off by hand.
With that removed, there's a plastic clamp holding the top of the shiftboot to the knob itself. Just take a flathead screwdriver and carefully pry it apart, like this.
Here's a pic of the plastic clip holding the shiftboot on.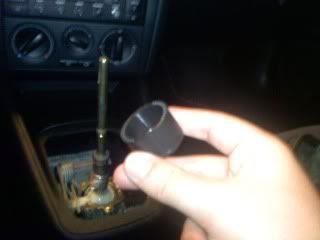 You should have this now.
Time to reinstall the new shiftboot to the knob. *Note* i put the new boot around the plastic ring first. You need to put the shiftknob, down through the top of the new boot. then take the plastic clip/clamp, that was holding the original boot on and press it back onto the shiftknob *keeping the top of the boot in between the plastic clamp and the shifter* Only goes on one way, you notice it when u try to put it back on. You should have this now.
Make sure u have the boot lined up and fitted good before you put it back onto the shifter lever!!
Now you'll need a small clamp (some use zip-ties i DONT recommend that).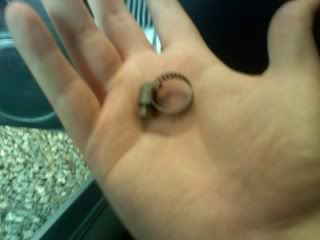 Now just place the hose clamp where the old clamp was around the bottom of you're shifter.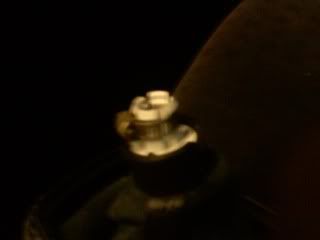 Now, just slide the shiftknob back on to the lever. *only goes on one way* Then tighten the hose clamp to hold the shiftknob on.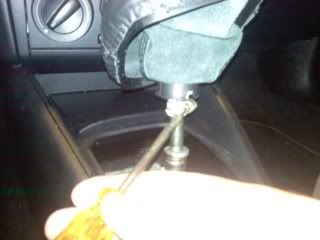 Just pop the plastic ring back into place now. i had to tuck the bottom of the new boot around the ring after it was in place. i just carefully used a flathead screwdriver for it.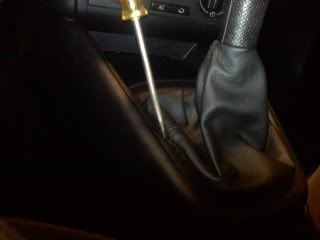 You're all done, make sure you're happy with the boot alignment and here's the end result.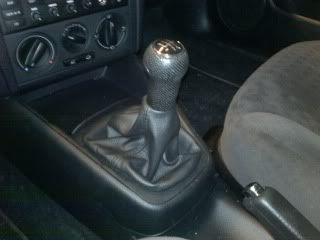 Enjoy you're work, then make a sandwich
.