Discussion Starter
•
#1
•
Figured since i'm layed up at the moment its time to make my new build thread so here we go. I bought this car a little over 2 years ago. Its a 2000 2.0 5speed but I still love it! I got the car at a steal price since I bought it with a blown clutch. It only currently has about 136k miles on it. Not to bad for a 12 year old car.. On we go with the story,
Here it is soon after I bought it. As you see is how I bought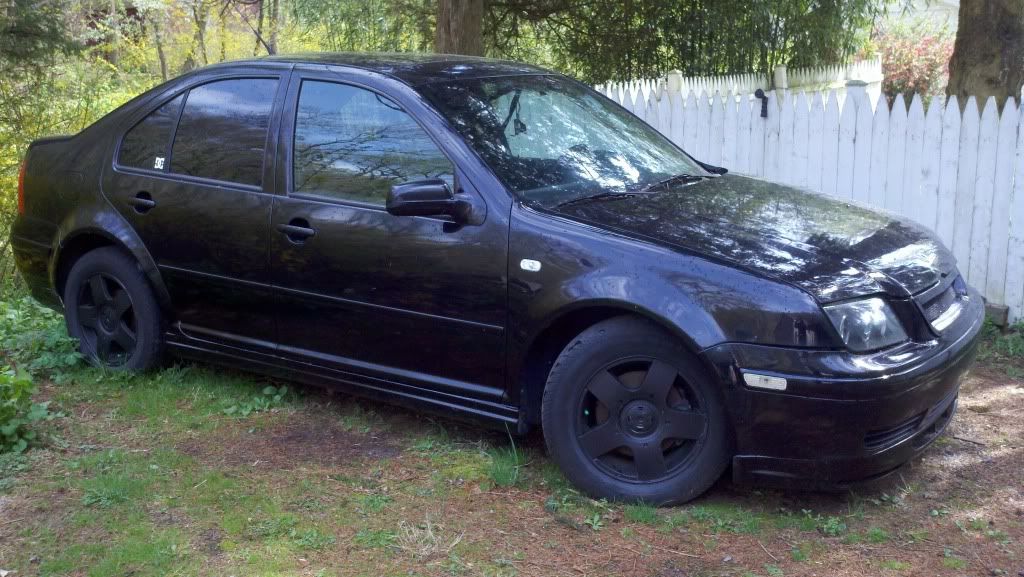 Due to almost $0 in funds it sat like this for a year. After I saved up enough I purchased the new clutch kit. Nothing fancy just OEM pressure plate, TO bearing, and clutch disk. On its way to my moms garage where my buddy and I would do the work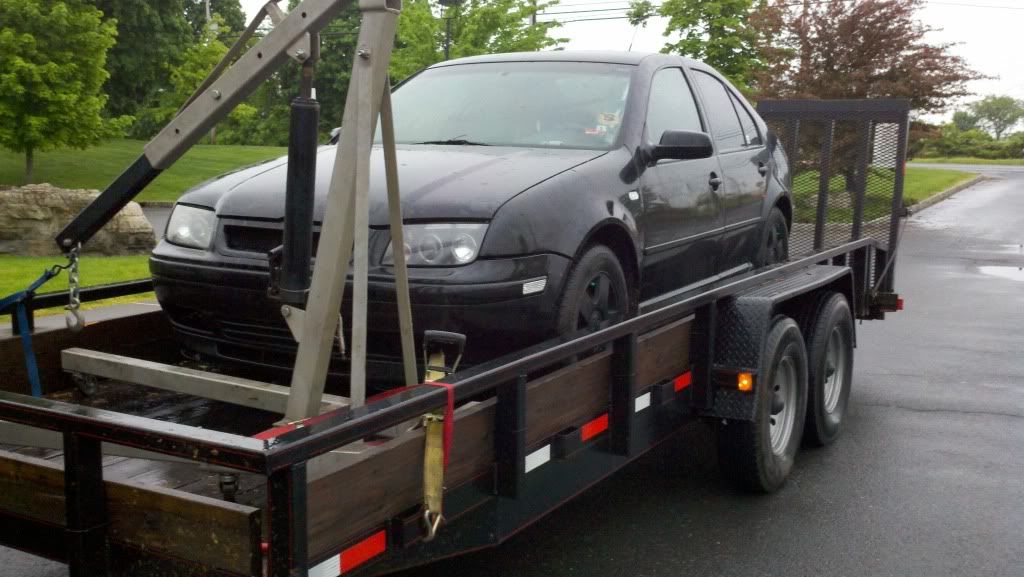 All was going smoothly until we got the trans out. Opened it up to find that I had a nice hole in my bell housing.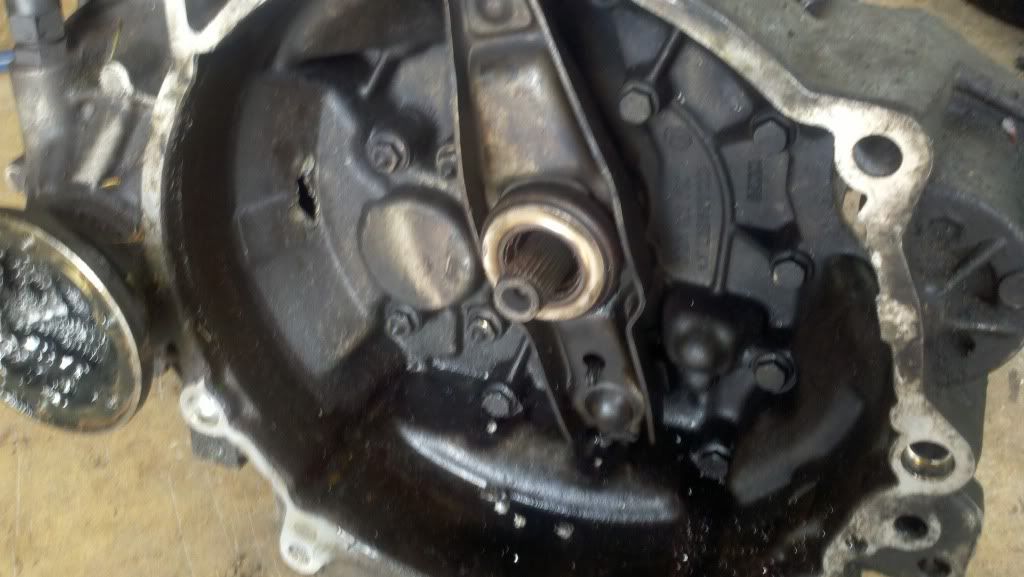 So after some more saving I was able to dig up a newer trans. Its out of a golf and the gearing is a little lower then the origanal. It pulls nicely but highway speeds are low. So now I hace a new clutch kit and a newer trans with 80kthe on it. Now came time to pull the rest of the clutch assembly apart. I was in for another surprise. Im assuming the PO rode the clutch pretty hard.. this is what I discovered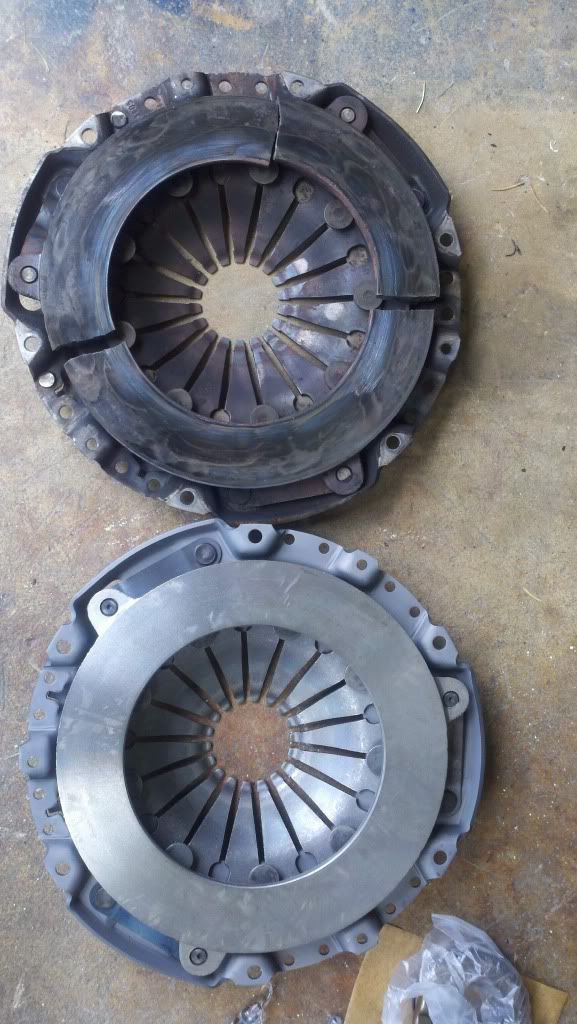 That was the last surprise I had with the clutch. Now since the car was sitting I did all new brakes, fluids, and hoses. I also picked up a new timing belt, water pump, tensioner, plugs, wires, intake gasket, and a few other odds and ends. Ok so the car is finally drivable but I had other things like registration and insurance before it would see the road again. Here she is moved under her own power for the first time in over a year.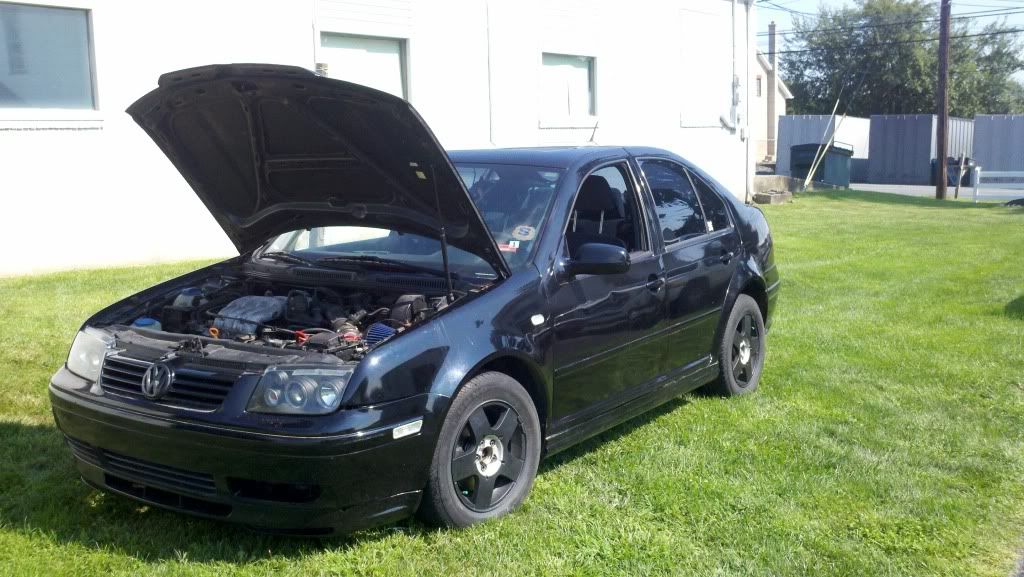 Now came time for a few mods after getting it legal.
- made a sleeve to cover the old nasty shift boot. I didnt have the console bolted when I took this pic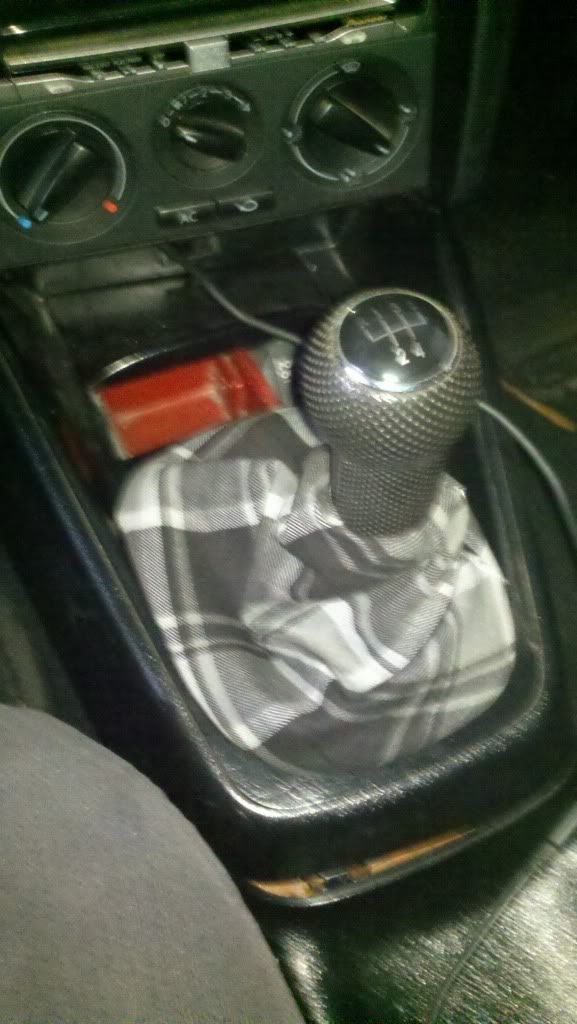 - BFI stubby antenna
- new grille from an older member from JJ
-OEM headlights that I joey modded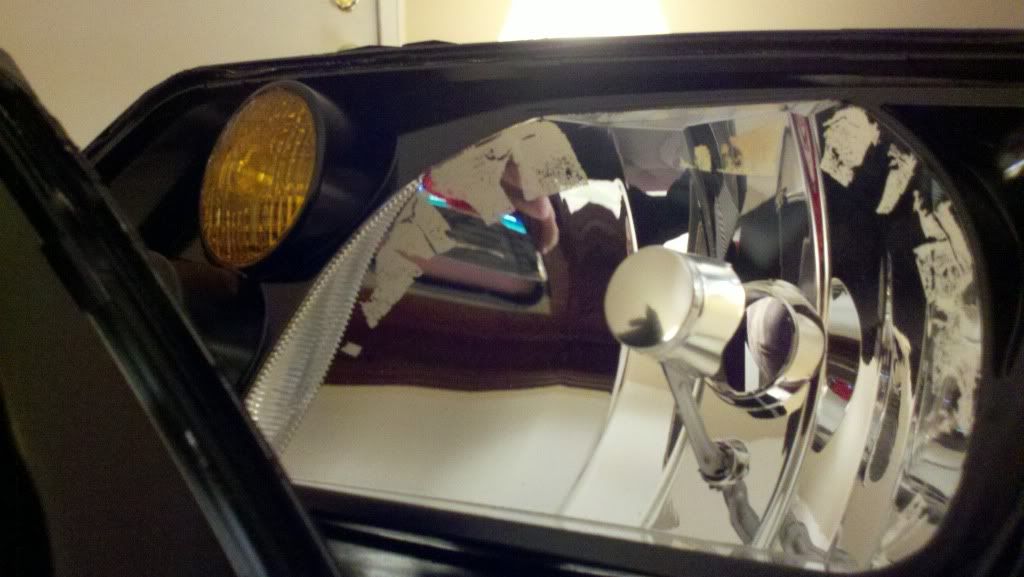 - picked up a nice set of montes for $300 with tires from the tex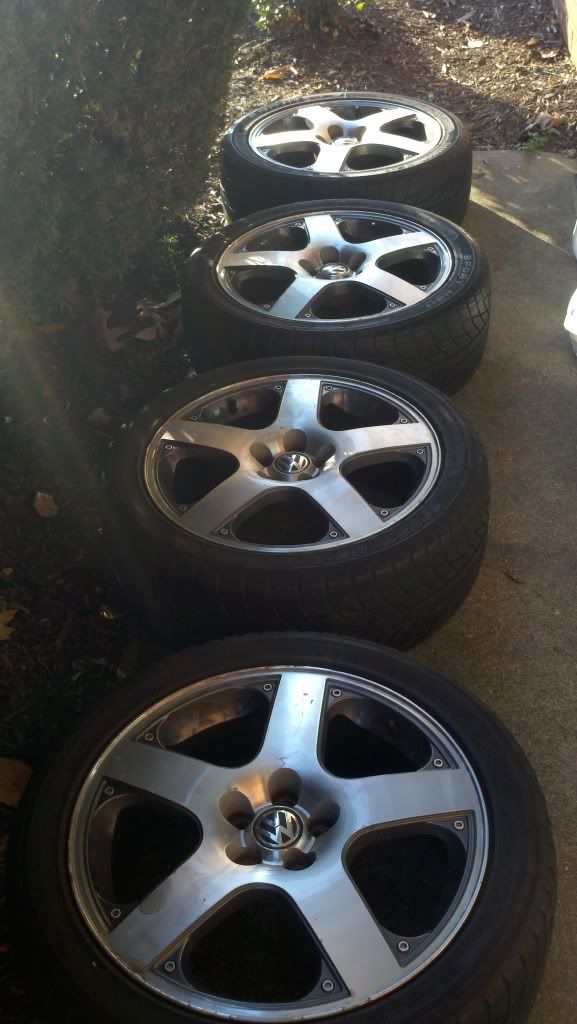 - stumbled on some candy canes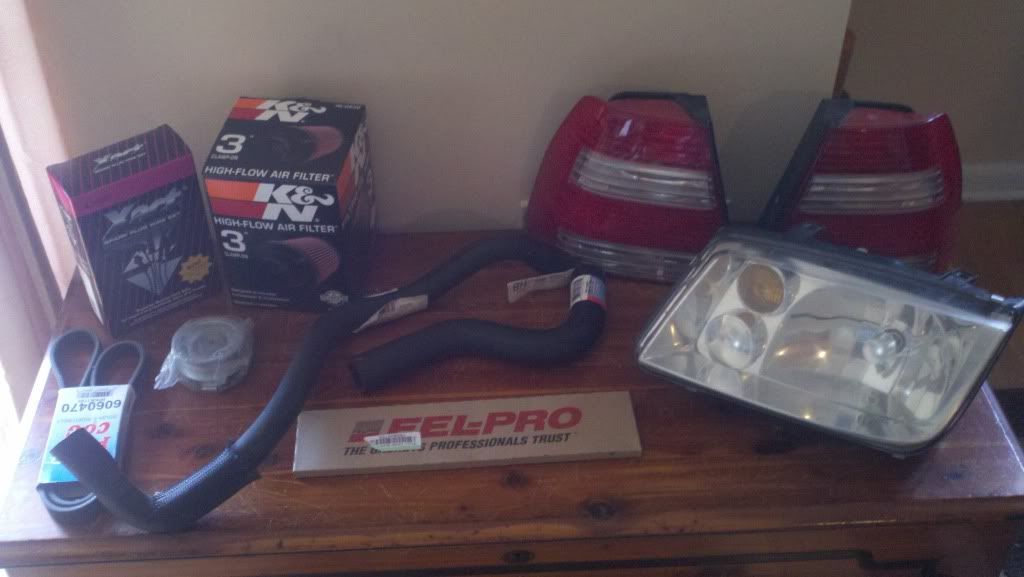 - new kenwood head unit.
- euro plate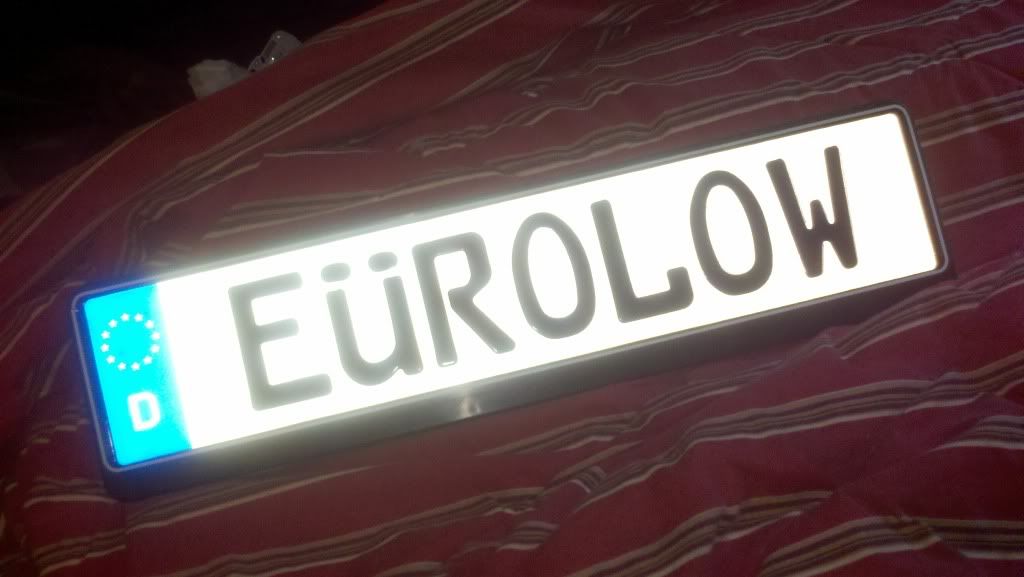 - FK streetlines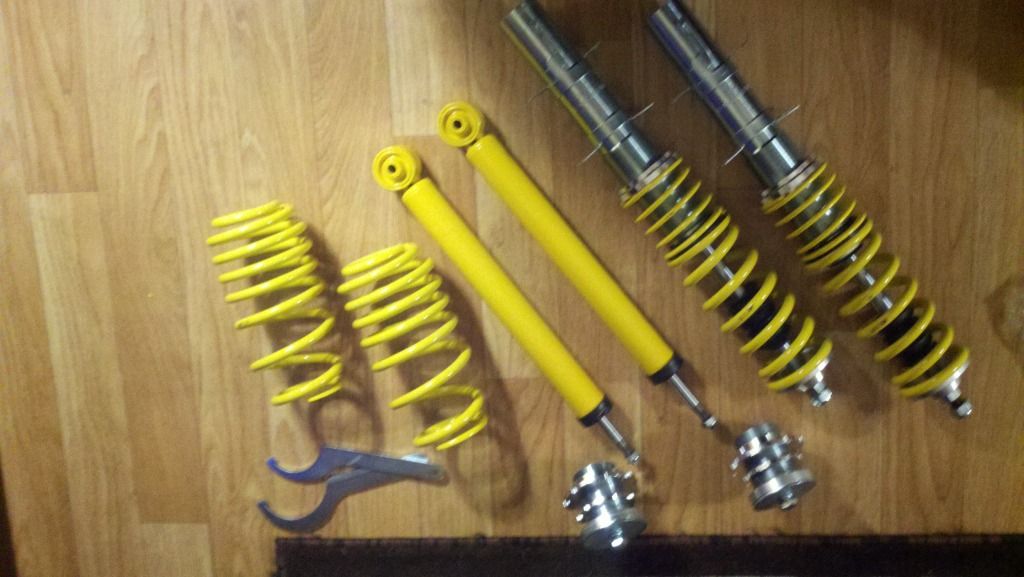 - my most recent mod was the ansa silverline cat back exhaust. Also got a new cat.
- and last but definitely not least my stickers
whats an mklV without stickers?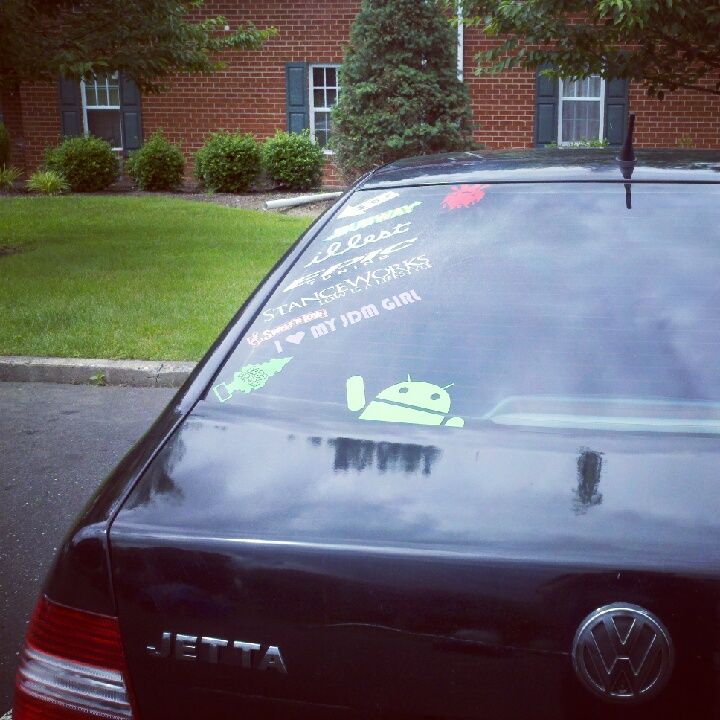 And some pics of how she is right now