·
not your typical air ride
Discussion Starter
·
#1
·
*First things first, I AM NOT RESPONSIBLE FOR YOU ABILITIES TO PAINT YOUR CAR. I have been around paint for a while now and these are the tips and tricks I use. How successful you are depends on how well you listen and adapt what ive done into your work. Please do not complain or blame me for anything you do to your own car. I am only trying to help you save money and give you the opportunity to DO IT YOURSELF.*
Ok so with that out of the way, here it is. Per request, this is how I went about painting my car. I painted matte/flat using ONLY spray paint/cans. Obviously there are some differences between gloss and flat but ultimately the most important things are preparation. Preparation is CRUCIAL and WILL determine the overall product.
So we'll start with your tools and equipment.
PAINT
I used your average hardware store krylon paint. So if you're going the flat route with cans, the most important thing is choosing the right head. Your gonna want a 5 or 10 finger cap. If you don't know what that is, look it up. It's a different style cap for graf but you can find em at any trendy art store. The best way to get the best finish is obviously with a spray gun. I don't have that kinda money and im pretty confident with cans. Color matching will be quite difficult for stock colors with the small selections of paints out there so if you're trying to do valences or what not, your most likely gonna have to order the paint.
PRIMER
My biggest suggestion when it comes to primer is MATCH THE COMPANIES. They're produced by the same hands with the same formulas and chemical for a reason. If your working with rust-o paint, get a rust-o primer, etc. Obviously it's not required but it's the best way to ensure good bonding. I also find it nice to match primer color; to an extent. Because I was painting white, I went with a white primer. If your painting silver, come as close to that color WITHOUT GOING DARKER. The darker it is, the more coats you will need to cover it up. Its not a big deal if you cant but youll need more paint to cover up.
SANPAPER
Your going to need several different grit papers for the entire job however this will depend where your starting from. I had an already painted car so the first thing I had to do was get the clear coat off. For that I recommend a clear coat wet sand. This….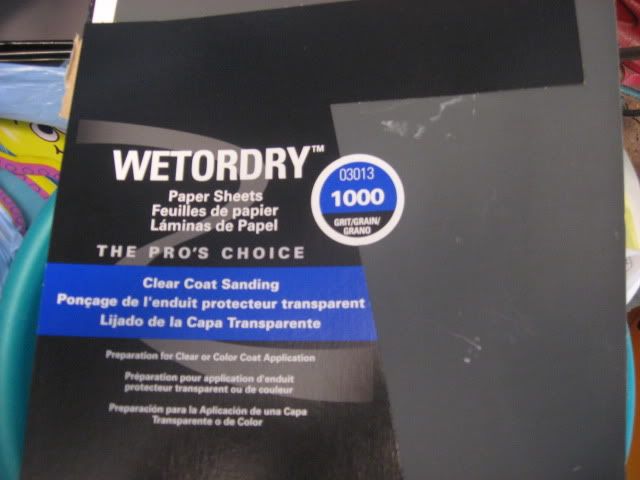 Your going to want it in various grits as well ranging from 1000-3000 to real get the job done. NOTHING COARSER or youll begin to damage paint which will give you an uneven coat.
If your starting with an unpainted valence or something of that nature. You will not need a clear coat remover but you will still need sandpaper *rated for wet sanding ranging from 1000-3000 grit. *The paper or box will say if it is rated for wet sanding.
I also recommend sanding sponges, NOT BLOCKS. Keep the grit above 800 and they're great for bends.
A sanding grip is nice too for long flat parts as it will keep you from getting irregularities from your palm or fingers. (bad picture, focus issues, sorry)
CLEANING
This is another crucial step that many people miss that really does effect the result of the finished coat. Before starting to paint, you will NEED to clean the surface. Just as after you sand you will NEED to clean the surface. But you can just dive in with paper towels and a sponge. These things leave tiny particles that cause imperfections that get VERY magnified by paint. So a couple pictures of what TO use and what NOT to use.
Your basic cleaning sponge is VERY bad to use. These things chunck and leave all kinds of stuff behind, as well as those feather cleaners.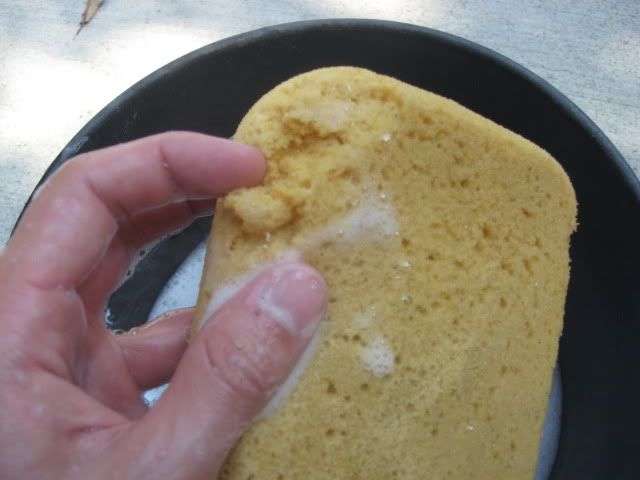 Even your regular old towel or shop towel will leave behind residue. Oh and DON'T use sham-wows or any other knock off similar. It's the ULTIMATE RESIDUE EVIL THING. Trust me. Paper towels are just as bad.
What you want to use is a non-cotton cloth or cow hide. Both can be found at your local autozone or pepboys, whatever. They look like this and notice there are no small remnants that will be left behind.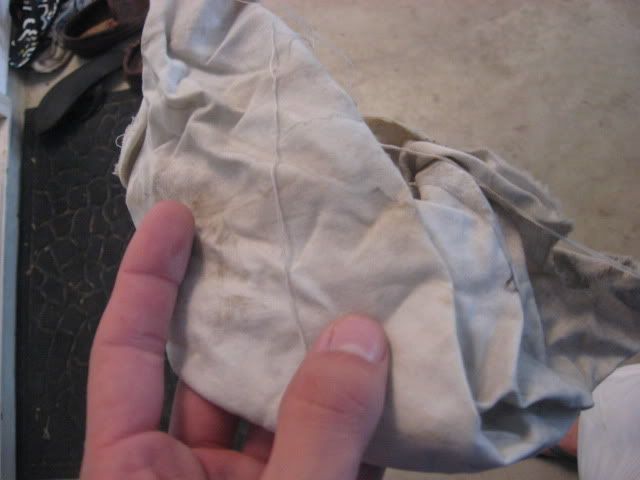 When in doubt, CLEAN IT. It cant hurt. Unless its wet, don't be an idiot.
I would also have some acetone and paint thinner handy in case you get some paint or overspray somewhere you don't want it. Don't panic if you get paint on a window or something. An acetone, paint thinner mix is safe to use and cleans instantly.
HOW TO WET SAND
I filled a bucket with water with a TINY bit of soap. Some paper recommends soaking the paper, others recommend a quick dip. READ THE INSTRUCTIONS ON THE PAPER. Its quite simple, treat the sandpaper just like you would dry paper. Youll want to keep one of the paint safe cloths with you to clean off the water as you go other wise the material sanded off will dry into an ugly dirt color and screw up the paint.
___________________________________________________________________