Discussion Starter
•
#1
•
Ok so i decided i did a few things so i think i can make one of these, plus i have a bunch of pictures i can toss up so here goes.
2001 Jetta GLX 12v vr6 - Bright Green.
Purchased 1/27/2012 from carmax.
61000miles
how i got it... well i was extremely poor in 2010, like didnt have a car and paycheck to paycheck living was an understatement as i was working at a small upstart company that failed. when i finally gave up on my boss pulling his head out of his ass and quit he owed me an estimated 6k. I was working for cash, no way to collect. Woe is me...
Anyway in 2011 i got my current job and was able to turn things around and start becoming a real person again, IE paying my bills on time and actually having money to put into a bank account. So for the first 8 months i was borrowing a car to get to and from work until my brother in law sold me his 95 celica gt hatchback. it was a nice little 4 banger 5spd, had problems out the ass but i had it long enough to learn how to drive stick. On the way to work one day it blows a piston rod and the engine was toast, obviously not worth it to fix.
So i went after much looking i decided to go to carmax to get it, i had bought a car from them previously and had an overall pleasant experience. Plus not being able to fix my own car, their service is actually really good and not a rape session. granted they get you a little with the price of the car but they fixed everything i complained about being broken for free. so here we go,
carmax website picture. blurry as ****.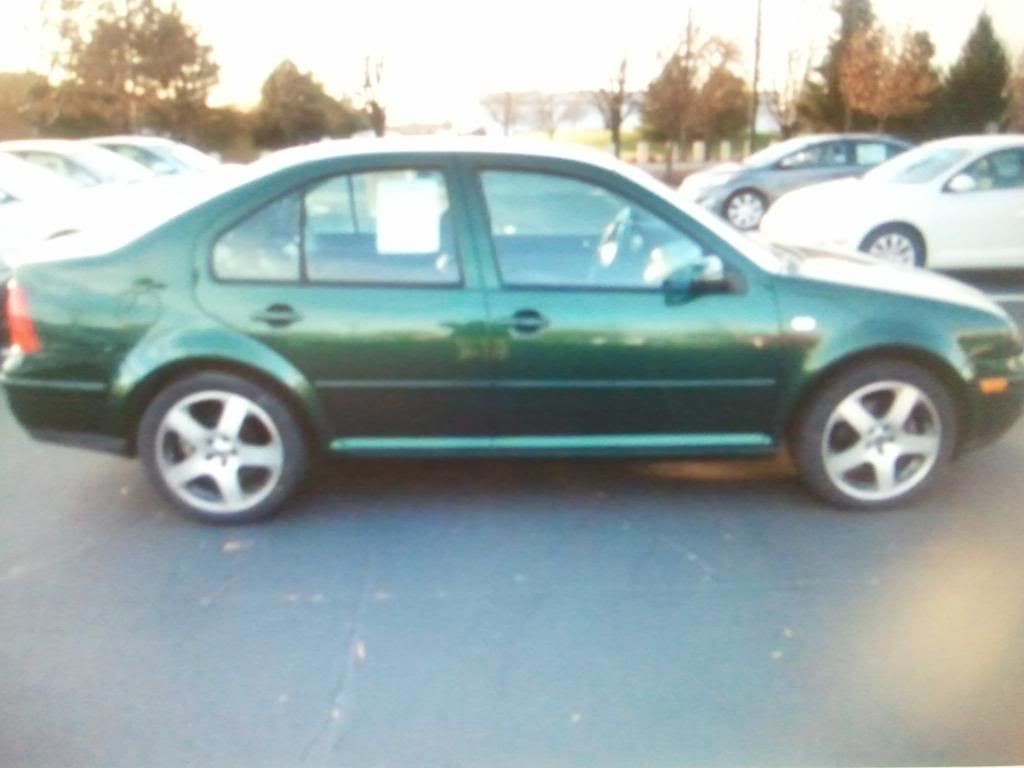 Phone picture after first wash in march of last year 80 degree's in march? that was awesome.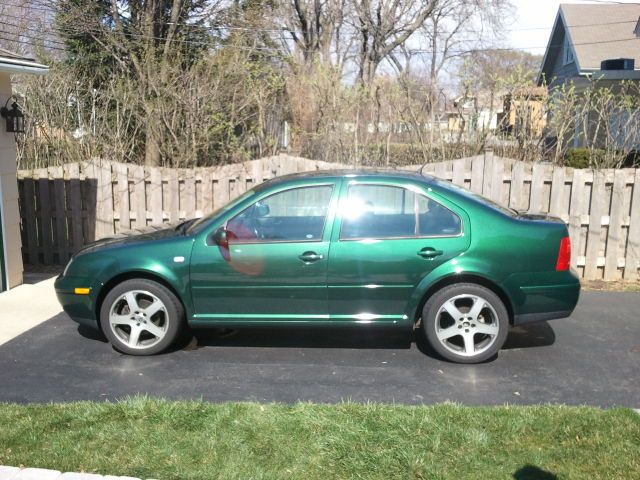 Here's the vr itself, looking dusty.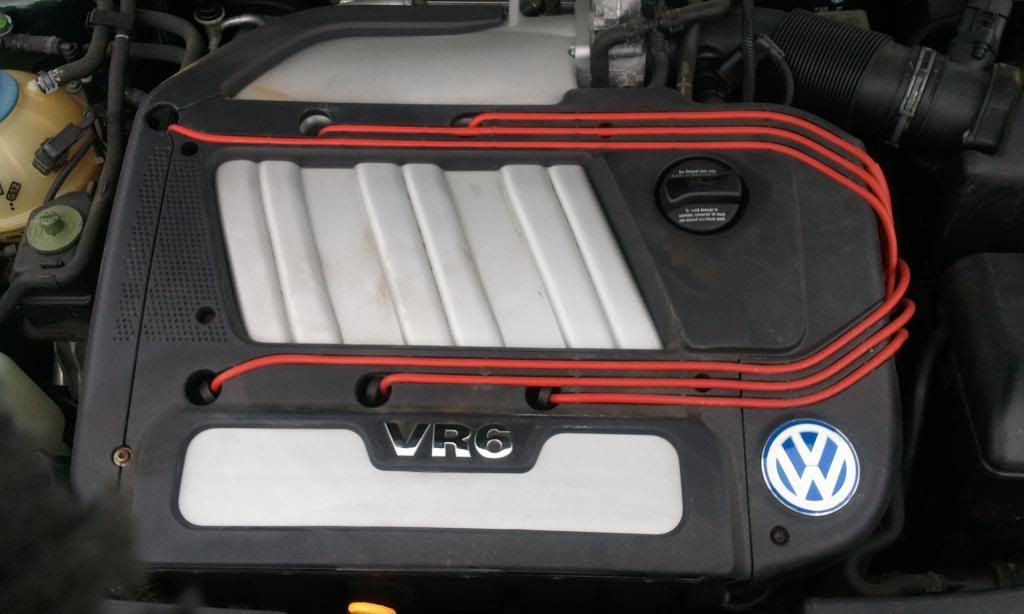 First things first. took out the monsoon tapedeck and inserted the sony digital media player. no cd's, the face folds down and theres a little tray for a ipod or whatever, i just plug a 16gb flash drive into the usb port inside and play right from that.
Then 2 of the oldest 12 inch subs you'll ever see, they were purchased in 1996, mtx blue thunder. bought them off my friend when he was unemployed. when his bank account ran dry he refused to come to the bar and party, so i told him i would buy his subs for him and buy his beers until we both felt like it was even for the trade. i got him drunk for 3 months, it was totally worth it to have my boy out instead of being a debbie downer at home.
the amp, only 800watts if i remember correctly, not enough to win a competition but enough to give me some nice thump.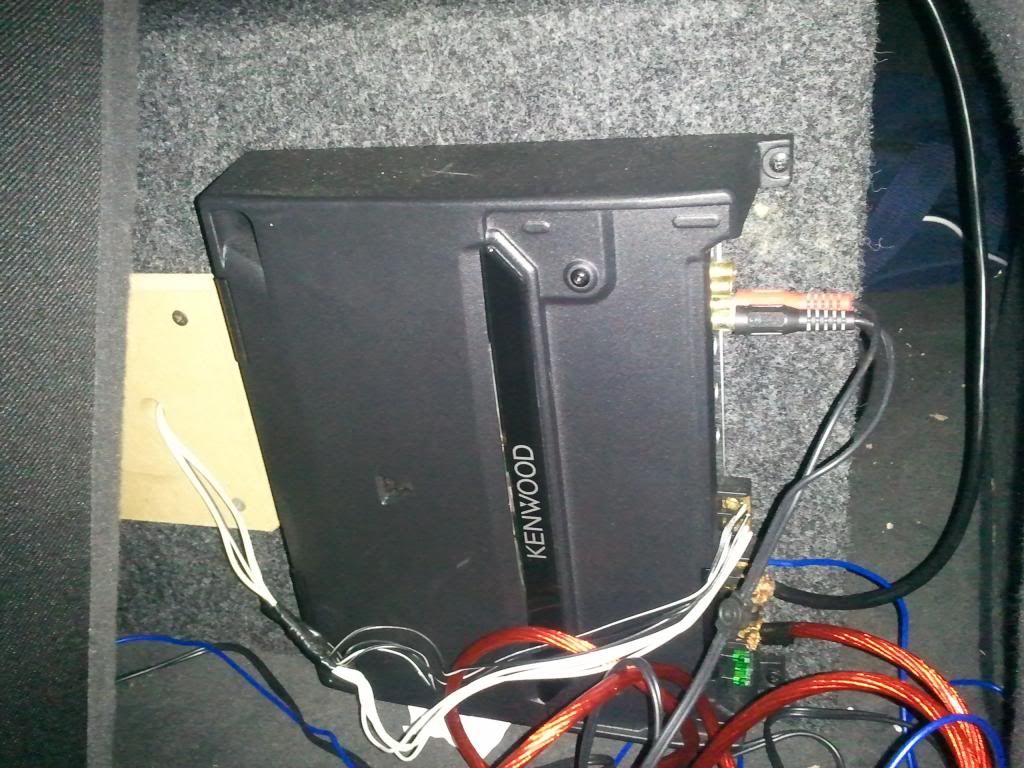 Next came winter of 2012 and i finally moved out of the apt and rented a house. now i finally had driveway space and 2 car garage to do things without shitbirds looking at me from all angles. here it is just clean in the driveway for the first time after the snow melted.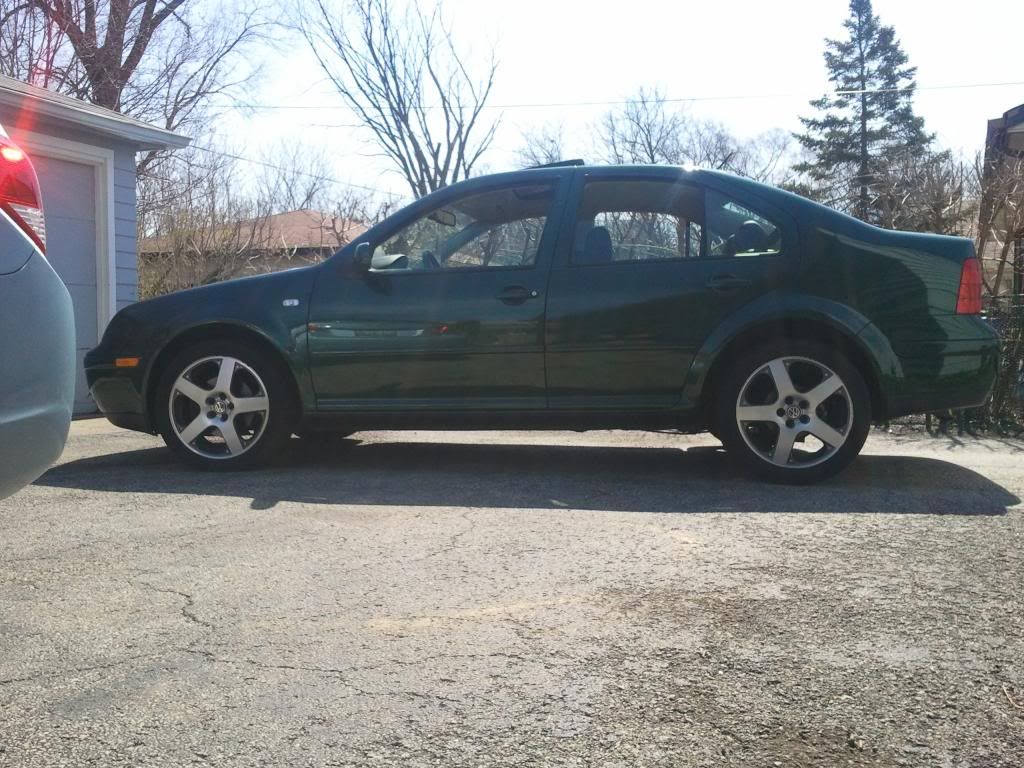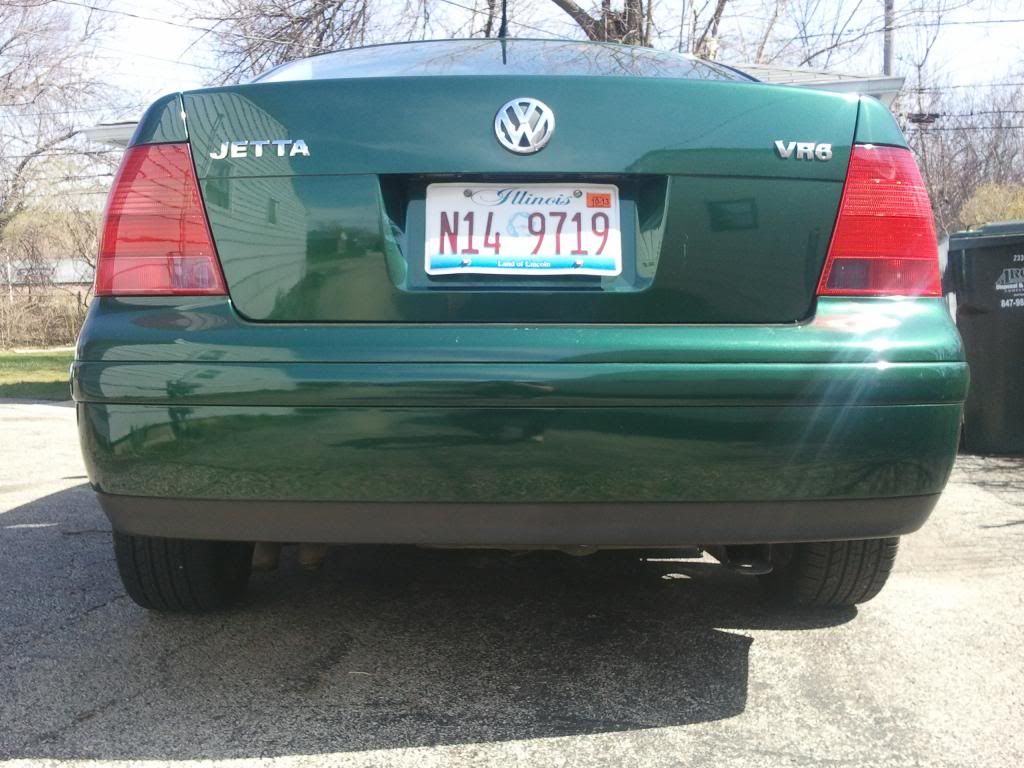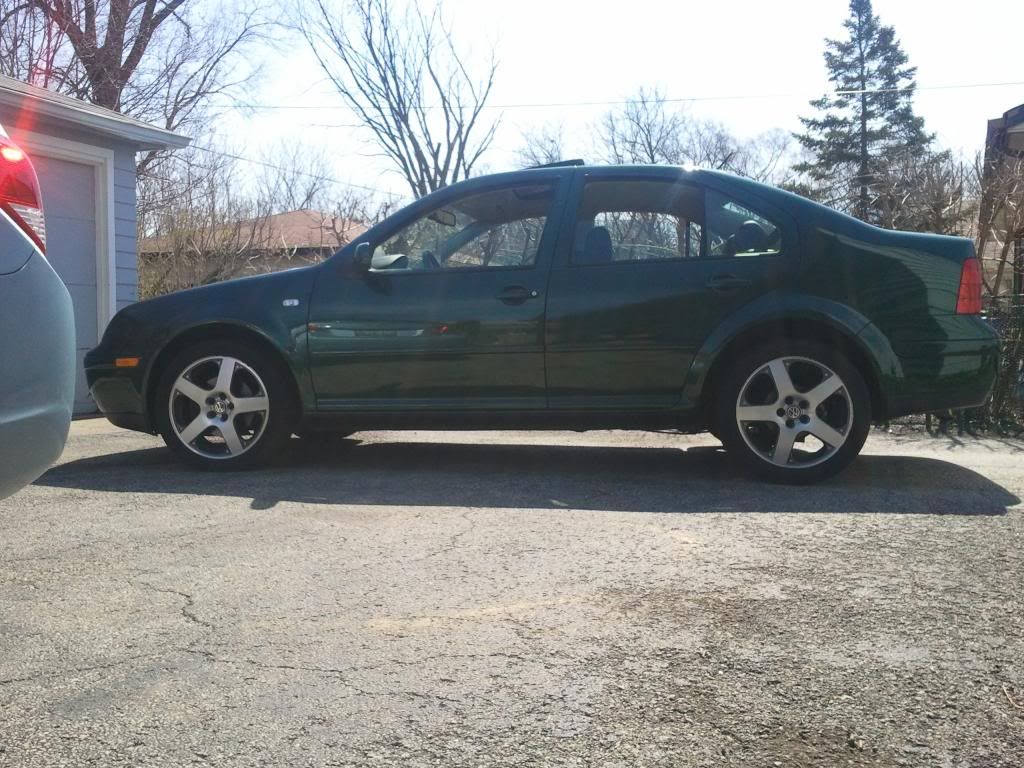 Then i plasti dipped the front emblem and grill, the emblem white and the grill to black..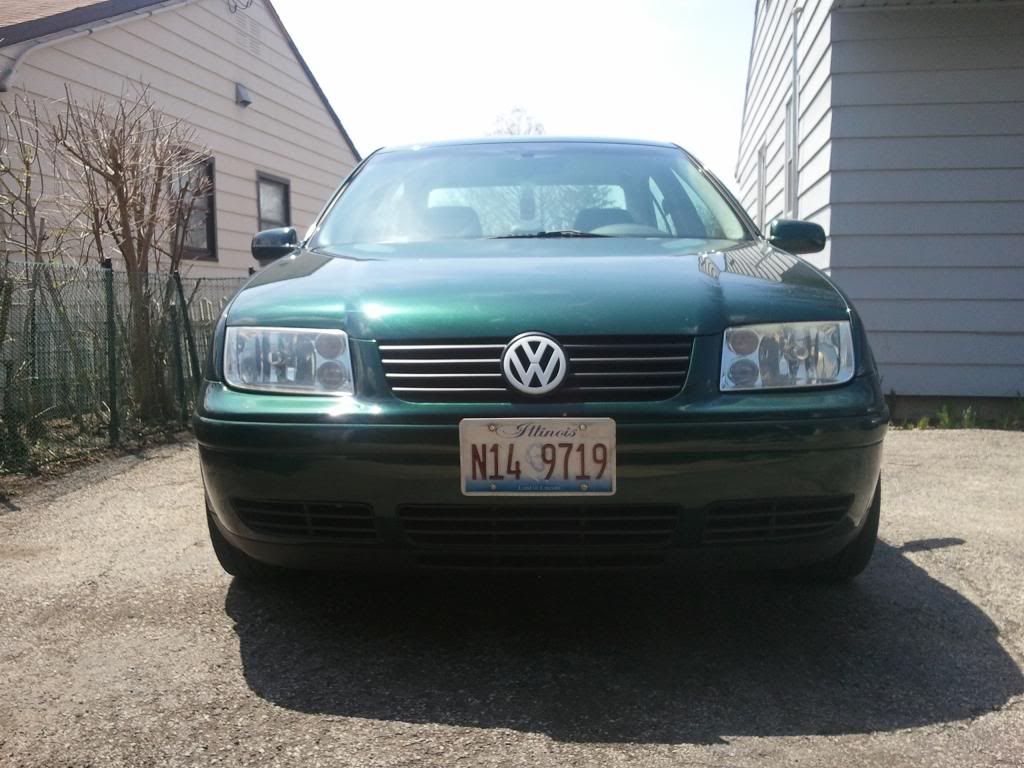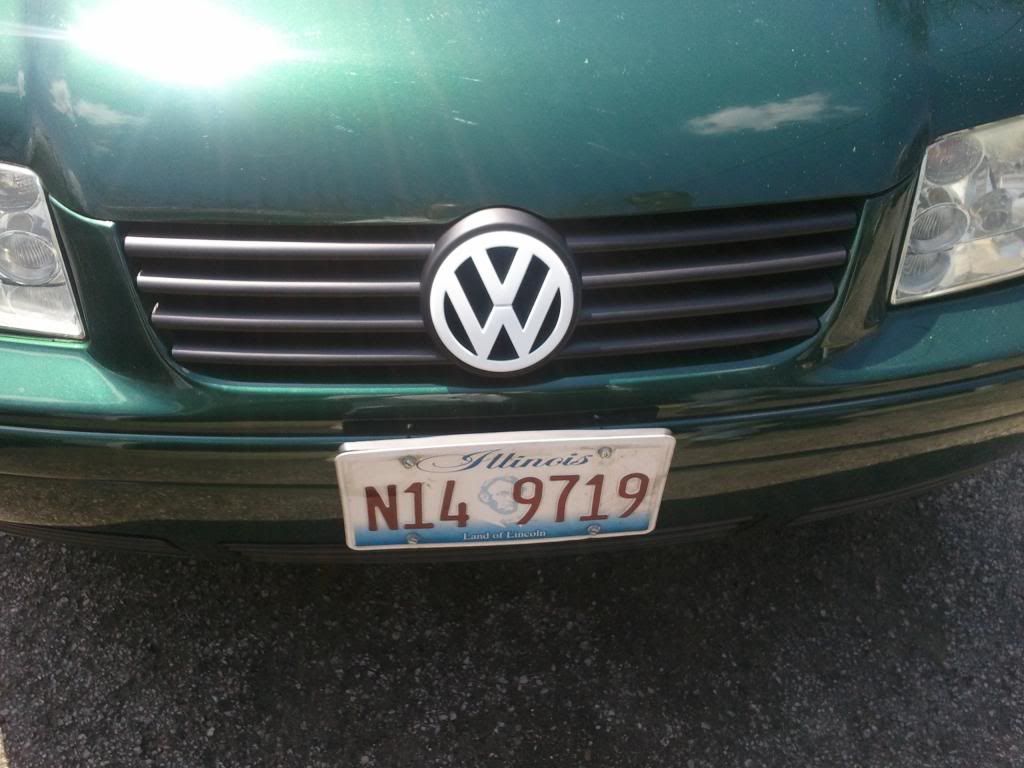 then the back logo's, and you can see me grinning like an idiot in the reflection all bearded in my bill belichek hoodie with the sleeves cut off at the elbow...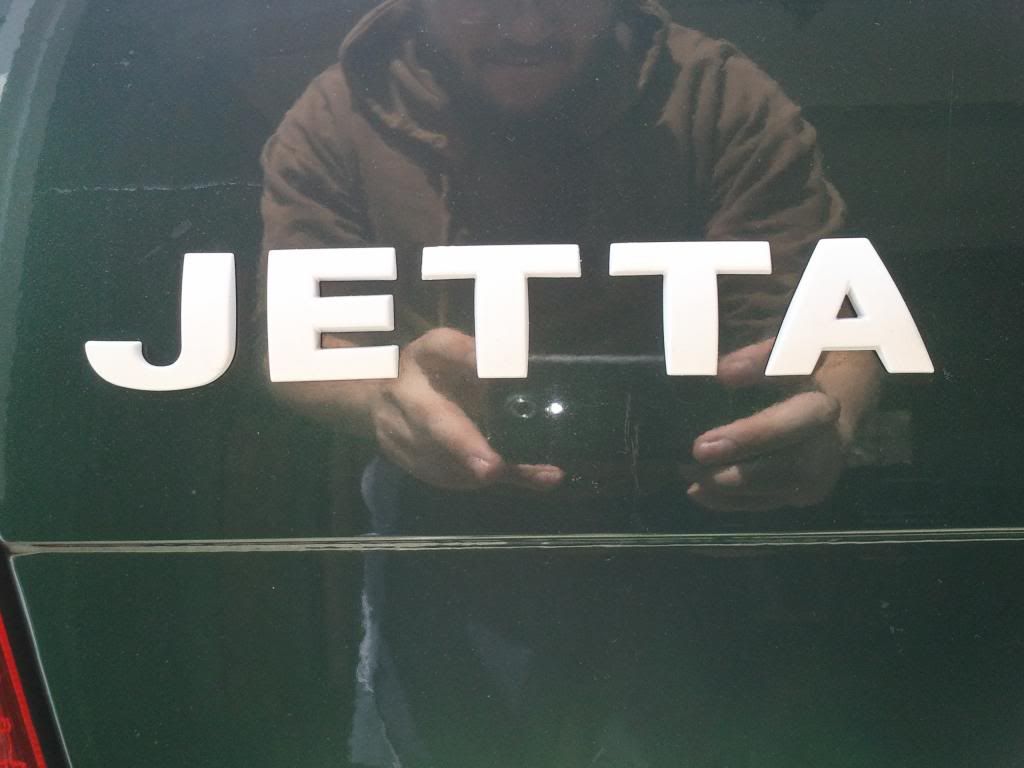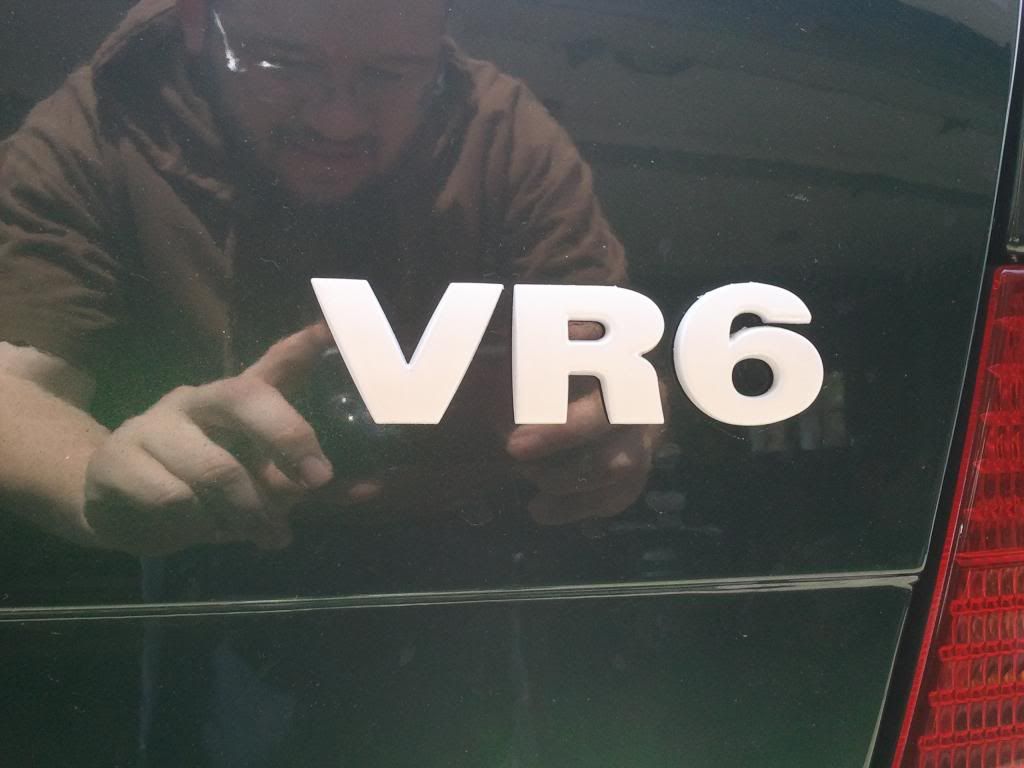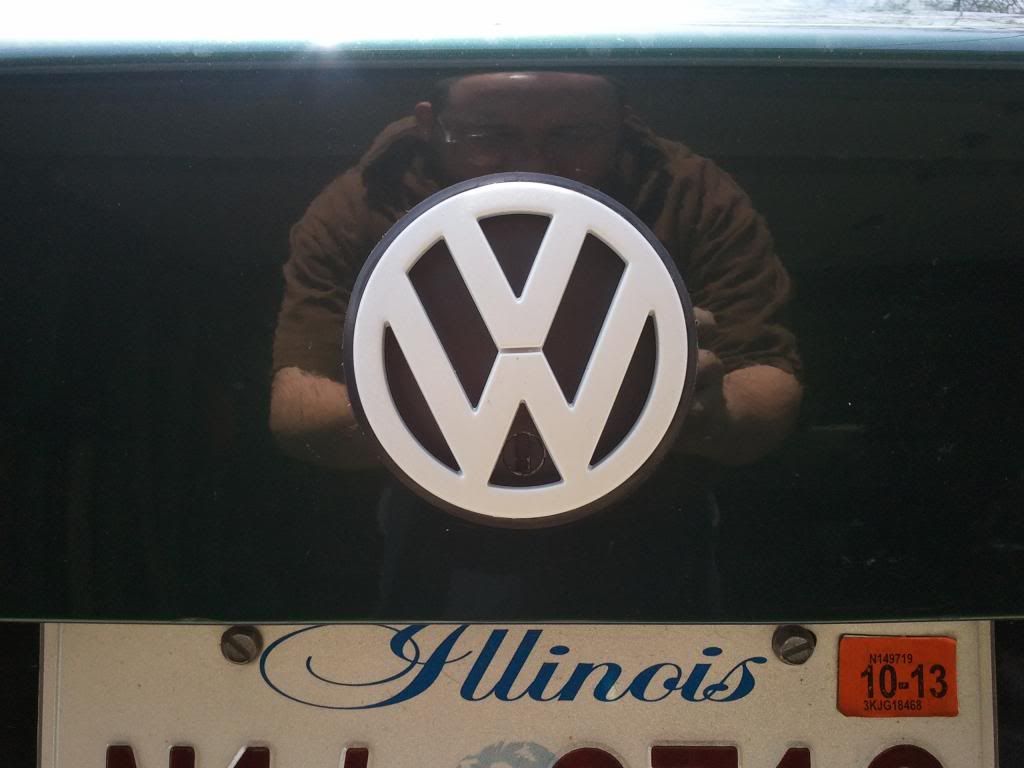 That same day. i put on the audi tt short shift and swiss cheesed the airbox. big difference with the shifter, the wholes in the airbox, not so much. sure its a little louder but on at rpms i dont normally get to, or if i do, the windows are down and its drowned out. also have the k&n panel in there.
old one
new one hiding in there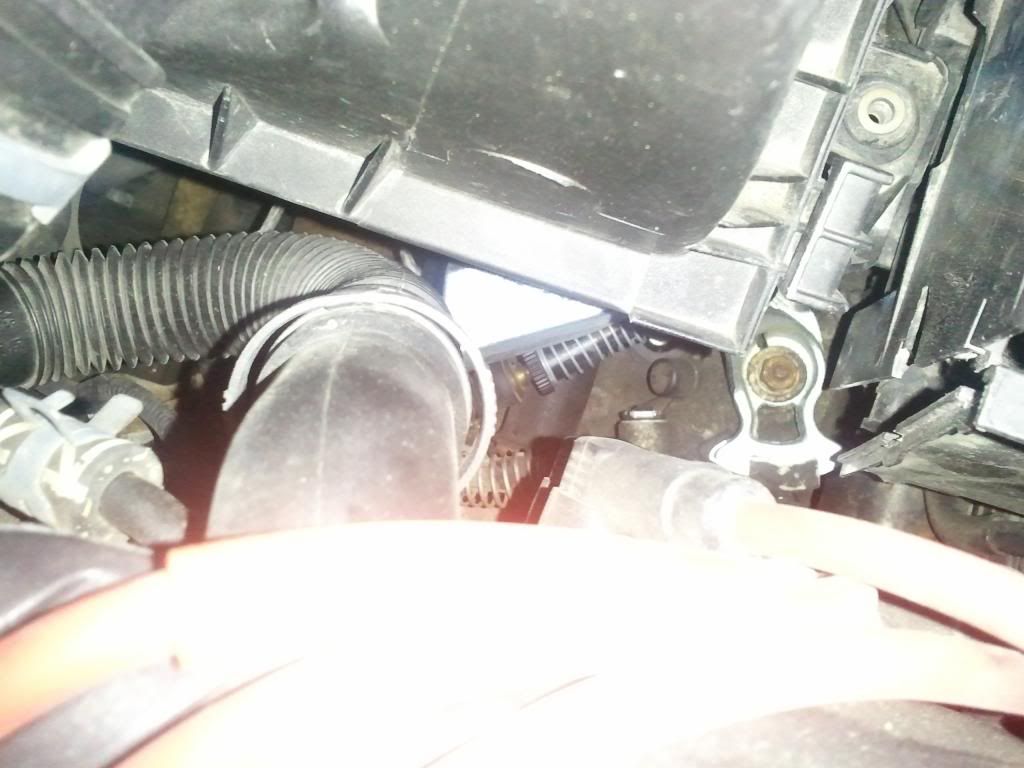 When i bought the short shift, i always decided to take a chance on a $30 look and see what i thought... i was inspired to do it when i found this...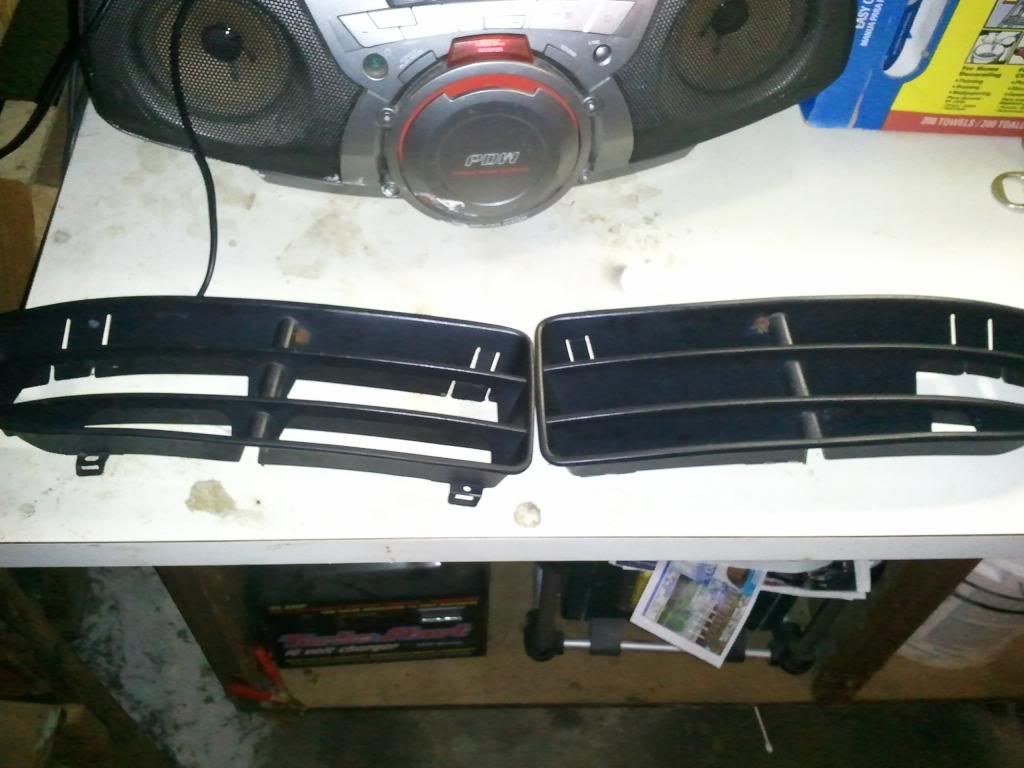 Thats right, those are wood screws holding the lower vents on. so i took a chance on these just to see. im not sure im sold on these things but i would need to get new stock ones, cant have wood screws on my car.
I plasti dipped them black to match the grill.. because i also did the rub strips the same black. its still tough to even tell unless its cloudy, the paint is just too reflective...